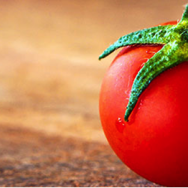 The British Retail Consortium (BRC) Global Standard for Food Safety Issue 7 has been developed to specify the food safety, quality and operational criteria required to be in place within a food manufacturing organization to fulfil obligations with regard to legal compliance and protection of the consumer. The format and content of the Standard is designed to allow an assessment of a company's premises, operational systems and procedures by a competent third party, the certification body, against the requirements of the Standard.
The latest issue of this BRC Global Standard focuses on:
ensuring consistency of the audit process
providing a Standard that is flexible enough to allow extra voluntary modules to reduce the audit burden
encouraging systems to reduce exposure to fraud
promoting greater transparency and traceability in the supply chain
encouraging adoption of the Standard in small sites and facilities where processes are still in development
Benefits of Implementing BRC Global Standard for Food
Allows organizations to demonstrate their commitment to food safety
Enables communication about food safety hazards within the organization and food supply chain
Ability to show control of identified food hazards
Ability for continual improvement of the systems
Preventive approach to reduce loss or rejects
How Can Nexus TAC Help?
Nexus TAC provides BRC standard training and consultancy services. We offer specialized expertise and extensive practical experience to assist client in developing management systems from the initial concept to establishment and successful implementation of the management systems.
We use the following consultation approach to assist you in achieving certification:
Identify areas requiring improvement or development within your current Management System
Prepare a strategic action plan, in conjunction with your company personnel, to address those improvement areas and assist with the communication of these requirements to key personnel at all levels
Provide system-related trainings for your company personnel to create awareness and provide them with the necessary knowledge and skills in the implementation of systems
Provide assistance and advice on the development and implementation of systems, including preparation of documentation
Advise and assist, if required, with the preparation and submission of applications to your certification body
Assist with the development of internal auditing procedures and training
Conduct internal audit to ensure the effective implementation of the management system prior to final audit by your certification body
Conduct Management Review Meeting to review performance of management system and identify areas for improvement prior to final audit by your certification body
Click Here To Request For Quote