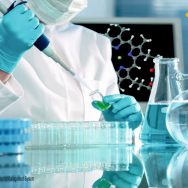 Introduction ISO 17025
ISO/IEC 17025 specifies the general requirements for the competence to carry out tests and/or calibrations, including sampling. It covers testing and calibration performed using standard methods, non-standard methods, and laboratory-developed methods.
It is applicable to all organizations performing tests and/or calibrations. This includes all types of laboratories, whether they be owned and operated by government, industry or, in fact, any other organization. The standard is also useful to universities, research centres, governments, regulators, inspection bodies, product certification organizations and other conformity assessment bodies with the need to do testing, sampling or calibration.
Benefits of Implementing ISO 17025
ISO/IEC 17025 will help to provide confidence to both laboratories and users of the services:
Demonstrates quality and technical competency
Enables assessment of the quality and capability of laboratories
Improves the ability to consistently produce valid results
Accessed to new markets through independently verified accreditation process
How Can Nexus TAC Help?
Nexus TAC provides ISO/IEC 17025 Testing and Calibration Laboratories  training and consultancy services. We offer specialized expertise and extensive practical experience to assist client in developing management systems from the initial concept to establishment and successful implementation of the management systems.
Click Here To Request For Quote