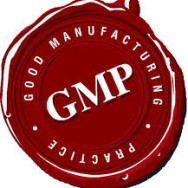 Good Manufacturing Practices (GMP) is a pre-requisite program (PRP) for Food Safety Management System. It outlines the minimum common hygiene and processing requirements applicable to all food processing establishment and intended as the foundation towards achieving higher food safety management systems like HACCP and ISO 22000.
There are several guidelines outlining the GMP requirements, e.g.
Design and layout of premises
Supplies of water, air and energy
Management of waste
Equipment suitability and preventive maintenance
Cleaning and sanitation
Management of purchased materials
Pest control
Prevention of cross contamination
Personal Hygiene
Cost savings from lower food wastage and rejects
Ensuring your basic food safety requirements are fulfilled
Facilitates the ability to improve for better business performance
Demonstrate your commitment to produce safe and healthy products
Provide confidence to stakeholders on the manufacturing facility processes
How Can Nexus TAC Help?

Nexus TAC provides GMP system training and consultancy services. We offer specialized expertise and extensive practical experience to assist client in developing management systems from the initial concept to establishment and successful implementation of the management systems.
We use the following consultation approach to assist you in achieving certification:
Identify areas requiring improvement or development within your current Management System
Prepare a strategic action plan, in conjunction with your company personnel, to address those improvement areas and assist with the communication of these requirements to key personnel at all levels
Provide system-related trainings for your company personnel to create awareness and provide them with the necessary knowledge and skills in the implementation of systems
Provide assistance and advice on the development and implementation of systems, including preparation of documentation
Advise and assist, if required, with the preparation and submission of applications to your certification body
Assist with the development of internal auditing procedures and training
Conduct internal audit to ensure the effective implementation of the management system prior to final audit by your certification body
Conduct Management Review Meeting to review performance of management system and identify areas for improvement prior to final audit by your certification body
Our customised in-house training services include
Good Manufacturing Practice (GMP) for Food Industry Awareness
Understanding, Documenting and Implementing GMP for Food Industry
Click Here To Request For Quote